Since I've not posted an update in a while I'll let you guys into a bit of what I'm working on ... FORUM EXCLUSIVE!!!11k1111
This is basically output from the svg, scalable vector graphics roads that can be imported into the game, creating these really smooth roads for convoys and AI to take the 'easy' way from command point->command point.
I'm working on a super advanced pathfinding system... will post details on that soon!
Here are some screens! Big update coming soon!!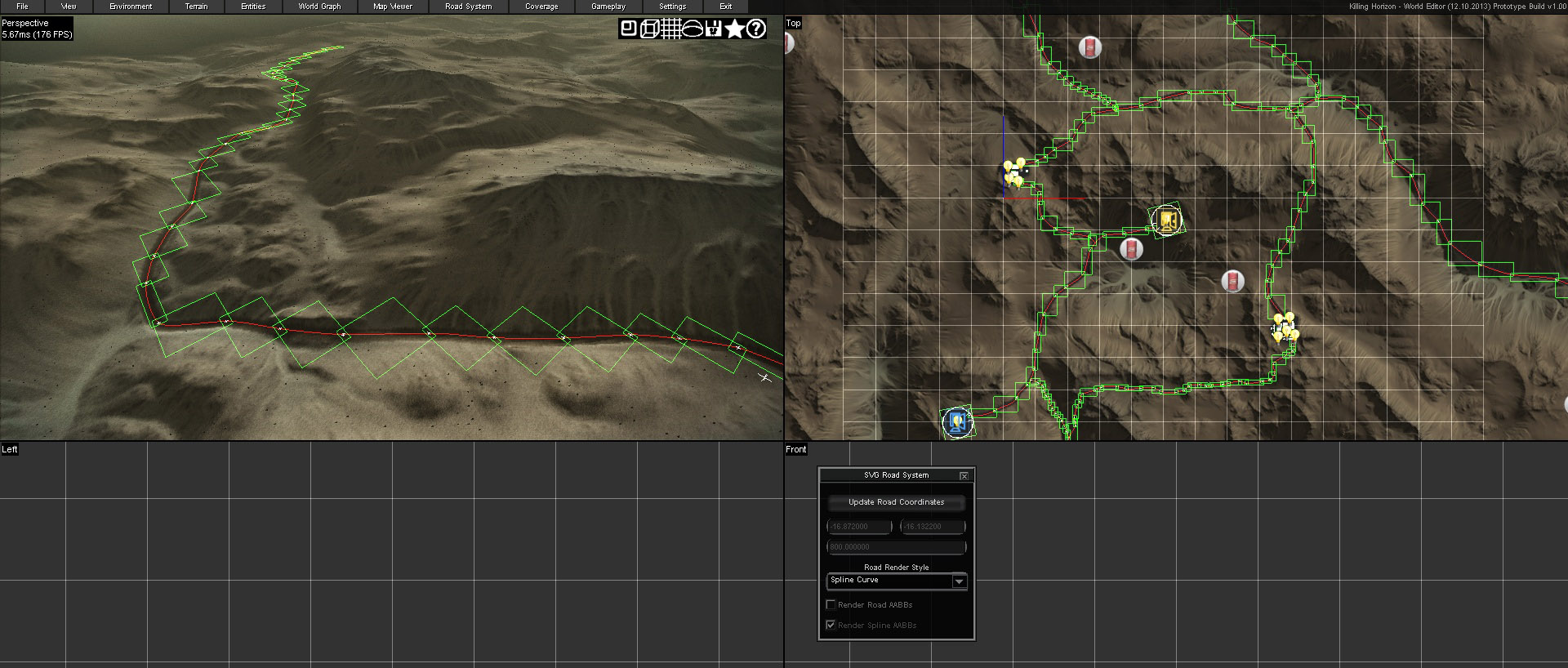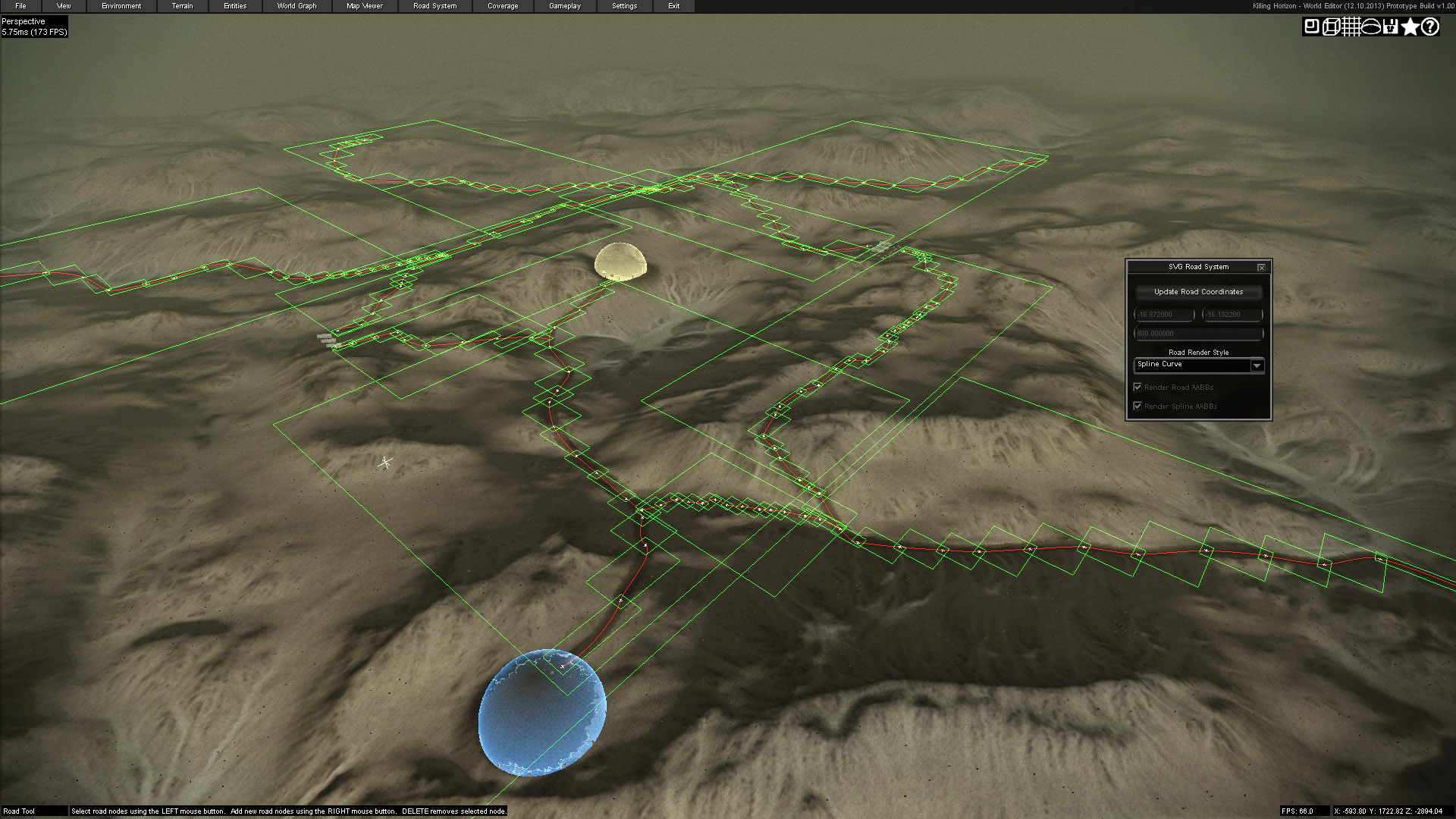 - Dan