Gettysburg: Armored Warfare
---

---

---
Screenshots of the Game
---
About the Game
---
The outcome of the Civil War is in peril. Weapons, armor and machinery have been sent back in time. The Confederate forces are now attempting to overthrow the Union and change the course of history. Take control of either side and engage in massive online battles with unique Real Time Strategy / Third Person Shooter gameplay mechanics.
Customize your army by combining both futuristic and period soldiers, tanks, boats, zeppelins and more. Control your army from above using traditional real time strategy controls. Then take control of any unit in the third person perspective for direct combat. Large scale multiplayer battles, customizable armies and multiple game modes await. Prepare for the Alternate American Civil War…
Key Features
---
64 players per server
4 maps (9 km x 9 km in size)
Over 1,000 controllable units on the battlefield at once
Play as Union or Confederate
14 unit types (infantry, cavalry, tanks, ships, zeppelins and more)
Persistent Point/XP system and Statistics Tracking
Steam Achievements
Army Builder with Steam Cloud support for saving your armies
Multiple gameplay modes including Army Skirmish and Deathmatch
Integrated World Editor for creating your own battlefields
Purchase Gettysburg: Armored Warfare
---
Gettysburg: Armored Warfare is published on the Steam Platform by Paradox Interactive, AB.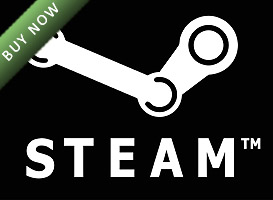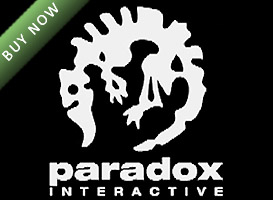 System Requirements
---
Minimum
OS: Windows XP SP2 or SP3, Windows Vista, Windows 7
Processor: Dual core processor Intel Core 2 Duo @ 2.24GHz or equivalent
Memory: 2GB
Hard Disk Space: 6 GB
Video Card: 512MB (Nvidia GeForce 8800 series or equivalent) DirectX 9.0c/Shader model 3.0 compatible (does not support integrated graphics card)
DirectX®: 9.0c
Sound: DirectX Compatible

Recommended
OS: Windows XP SP2 or SP3, Windows Vista, Windows 7
Processor: Quad core processor
Memory: 4GB
Hard Disk Space: 6 GB
Video Card: 512MB (Nvidia GeForce 8800 series or equivalent) DirectX 9.0c/Shader model 3.0 compatible (does not support integrated graphics card)
DirectX®: 9.0c
Sound: DirectX Compatible

Concept Artwork
---
Instruction Manual
---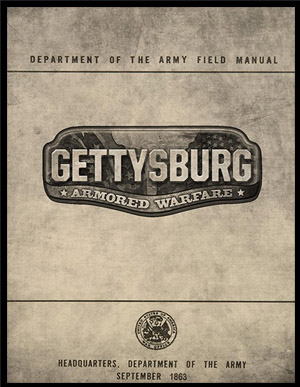 Download Gettysburg: Armored Warfare Instruction Manual - Low Quality (4.3 MB)
Download Gettysburg: Armored Warfare Instruction Manual - High Quality (11.7 MB)
---

---