Hey guys,
Just for my forum peeps, this first screenshot is a few minutes old - starting to hone the style I want to use. Obivously the sky can be tinted any number of colors, and the time-of-day is 100% dynamic. I can do colorful stuff, so all levels will not be dreary and brown, I just think this is exactly what a desolate mining planet would look like. btw. ambient dust effects coming soon... Also you can see a bit of a fading electrical storm in the first screenshot.
"The Impossible Shot" ...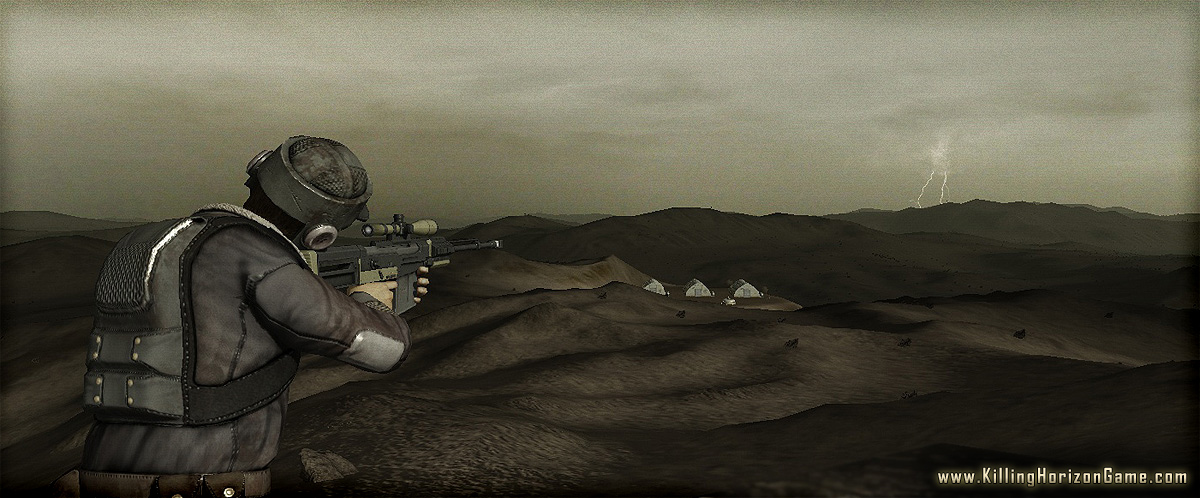 Showing a command point...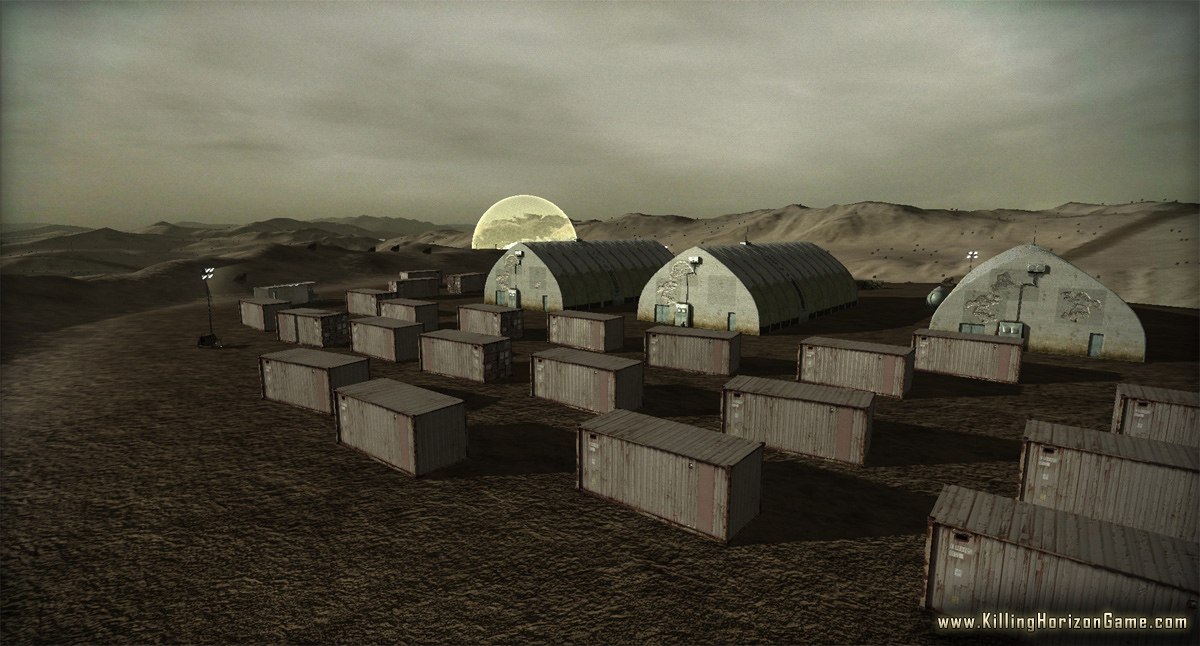 Another image of the command point...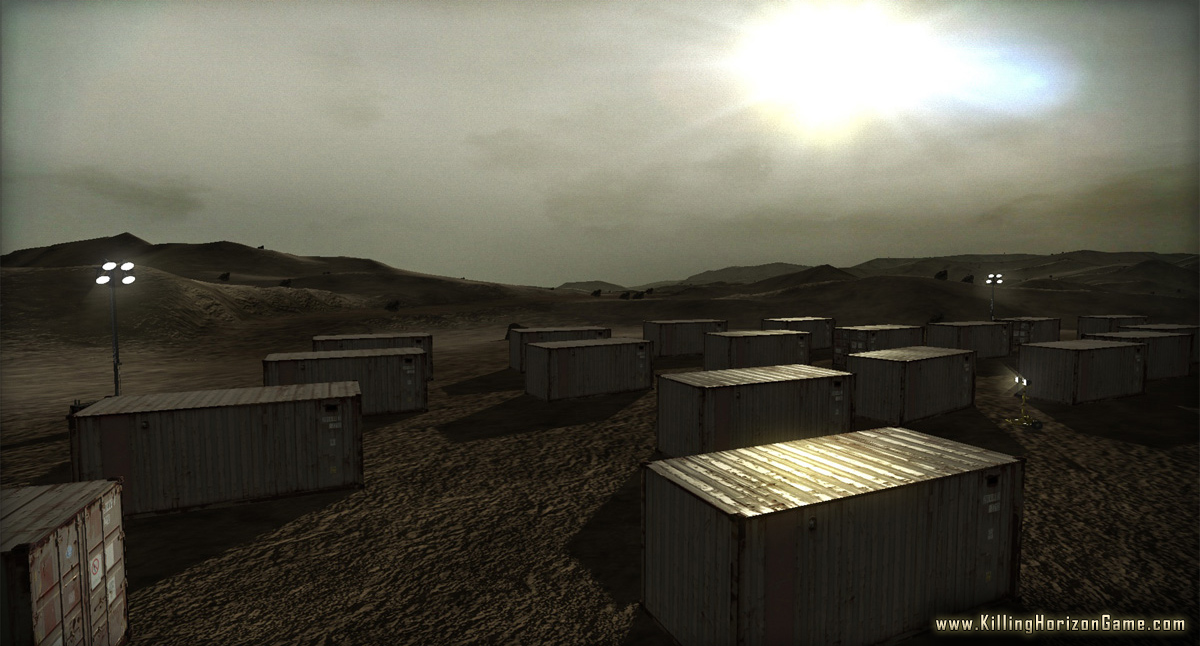 Edit: Two new ones for you :-)
Legion Shield visible through fog of war...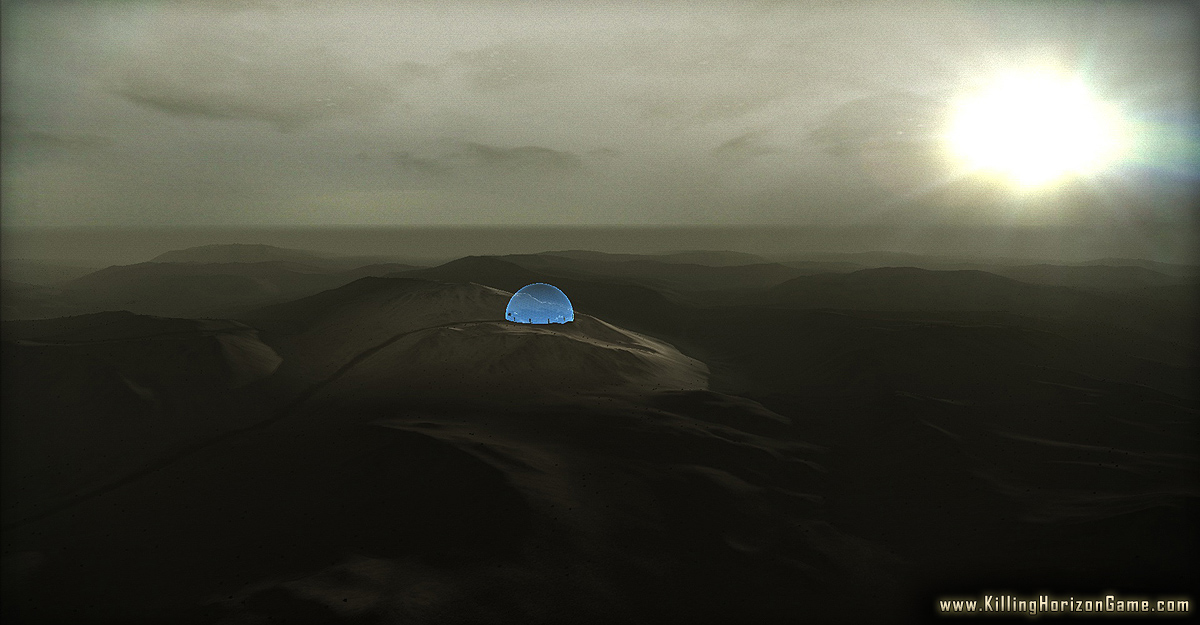 Legion Battle Tank...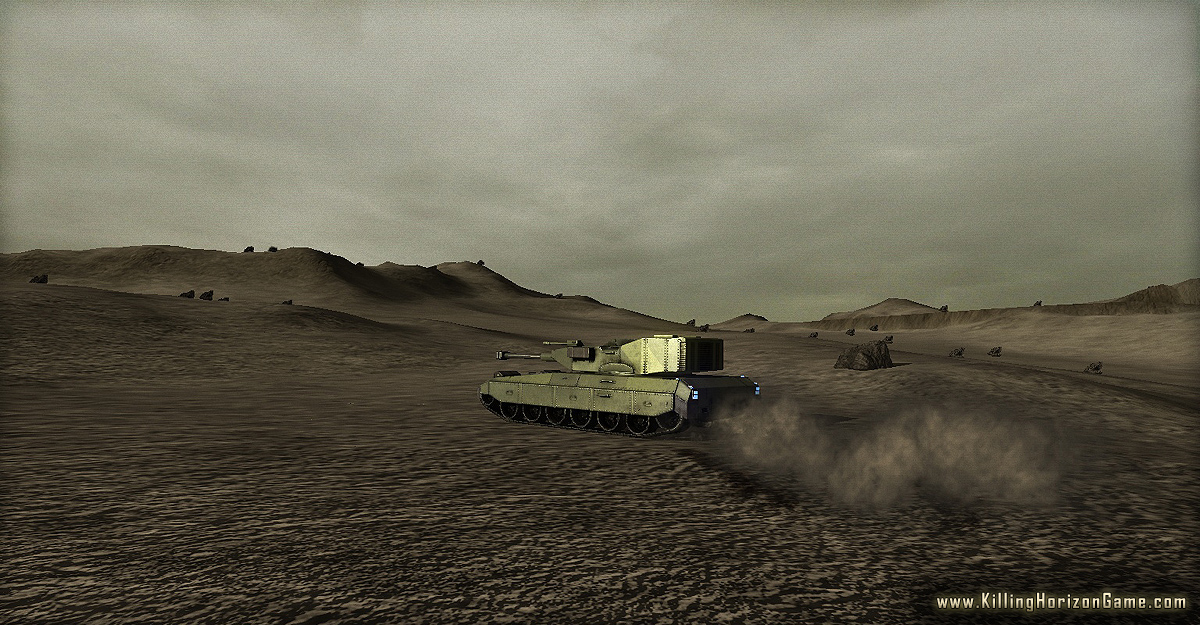 Actually I just posted all these on www.KillingHorizonGame.com as well...
Remember these are PRE-ALPHA works in progress... :-D
- Dan