Testing the road network, and the ability to detect intersections, etc. Bunch of splines make up the road network, I detect their intersections upon load.
Green represents intersection, red is road, white are road control points. As before, ignore the terrain/skybox...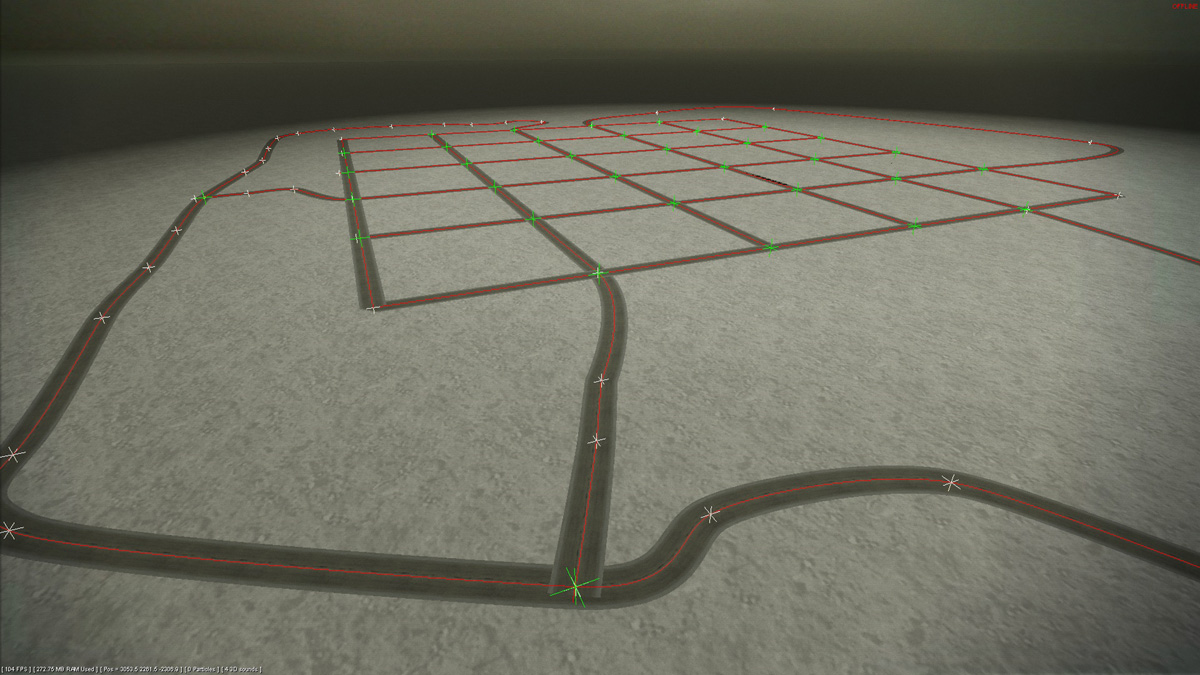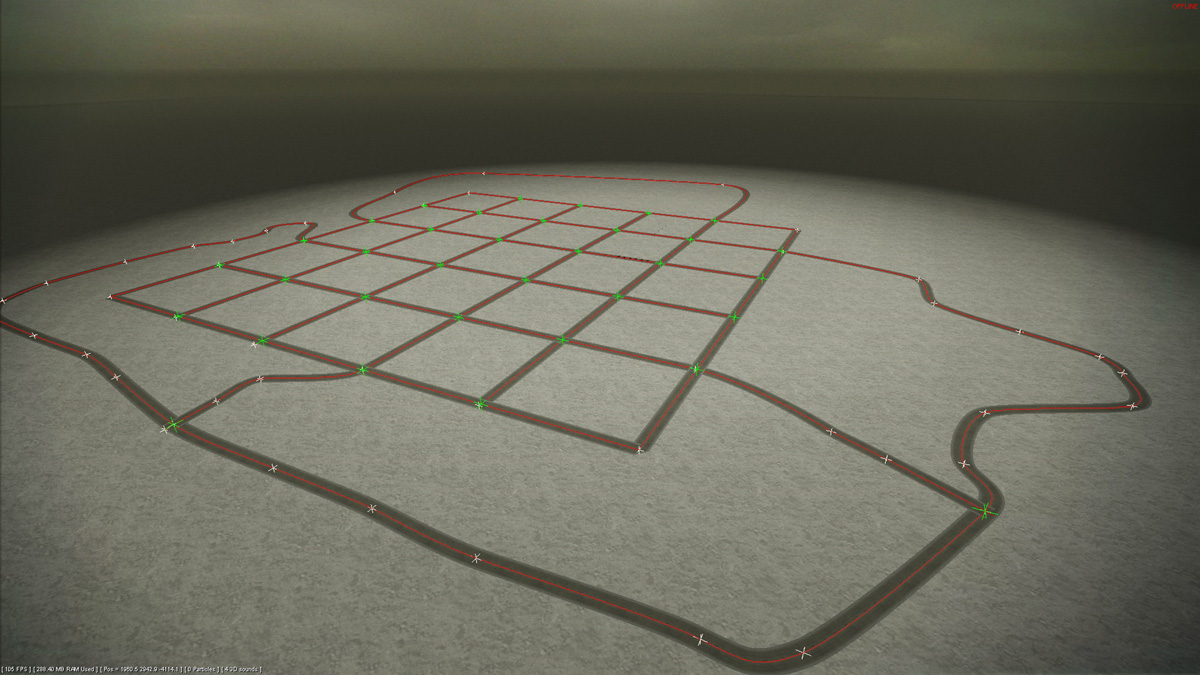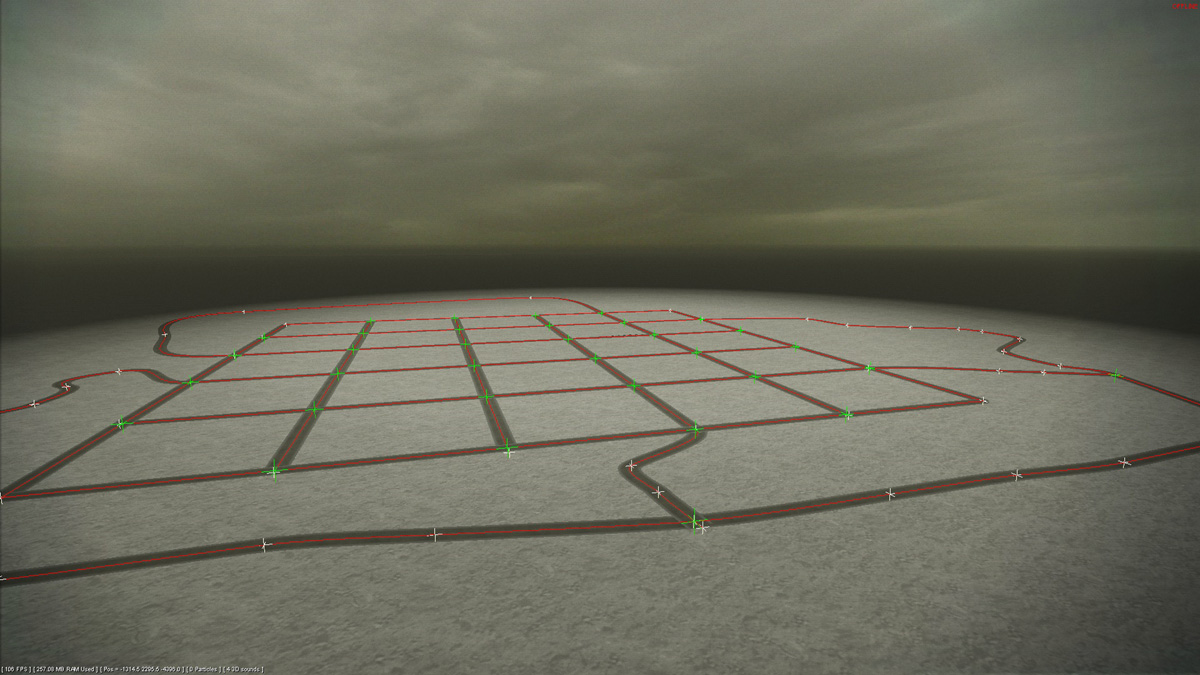 Next up is procedural building generation, and placement of street props. Also different types of roads.
Plus obviously rendering the intersection's geometry...
Game should be ready for it's first release in a week or so...
- Dan